Need to urgently store your belongings?
Skladovka offers storage rooms in modern individual boxes or lockers.
Storage box:
An individual mini-storage of various sizes starting from 1 m².
Made of metal, with a ceiling height of at least 3 meters.
All units are locked with a padlock, and the key is kept by the clients.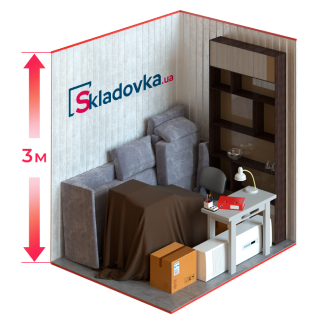 Locker:
A special box or compartment, measuring 1 meter in height, length, and width, with a volume of 1 cubic meter.
Perfect for storing a small number of items.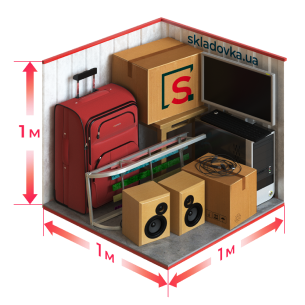 A luggage storage is a reliable and convenient way to store a small number of belongings during a move or renovation, as a temporary transit point for frequent travelers, employees on business trips, students, military personnel, and refugees. With this option, you can leave your belongings for the necessary period and be confident that they are safe.
Skladovka offers storage units of different sizes to meet the needs of each client. You can rent a unit for any duration, starting from a week to several months or even years.
How does the rental process for a storage unit work?
To temporarily store your belongings, you can contact our managers in advance by phone or submit a request on the website to check the availability of vacant lockers.
The contract can be signed online during business hours from 9:00 AM to 6:00 PM, or by appointment with the service staff outside regular working hours.
You can bring your belongings at any convenient time, as the service operates 24/7.
There is an option to store items without renting a full storage unit.